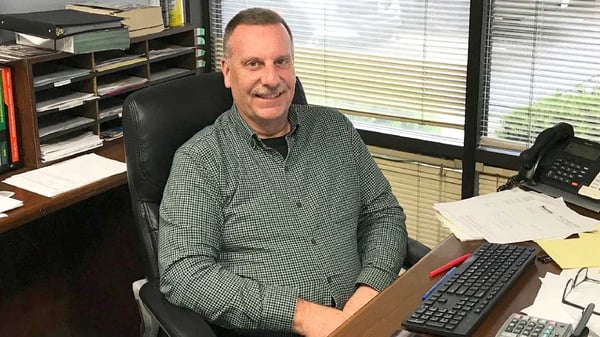 Meet John Marino, Haggard & Stocking Customer Service Manager, and volunteer extraordinaire. John has been with us for five years and was promoted to Customer Service Manager in February 2018. John originally hails from the Motor City, but his passion for serving and helping others has kept him busy as a volunteering Hoosier, working great events like the World Police and Fire Games, the Special Olympics, the Indiana Sports Corp Big 10 games, and for the past fifteen years, working at the Indy 500 Parade as the 500 Festival Parade Balloon Chair.
While John spends his Monday thru Friday assisting our customers, his weekends during the month of May couldn't be any busier. His 500 Festival Parade role includes overseeing all the volunteer balloon handlers, coordinating the all-important helium truck delivery, staging volunteer crews, bands, and banners in the correct order, packing up balloon equipment, and cleaning up the parade route after the big event. John says that his favorite thing to do after the nearly 12-hour volunteer day is to come home and watch the parade recording to see how all the magic played out on camera.
Here at Haggard & Stocking, John has become an invaluable team member, bringing tremendous industrial expertise and an exceptional passion for service. John really enjoys being part of a company like Haggard & Stocking that puts a such a high value on people and service. He is also very excited to see how expanding and changing technology continues to shape our industry and drive our growth, while also allowing us to better serve our customers.
We are thrilled to have John as our Customer Service Manager!