COVID-19 has brought many challenges to work, employees, and their families as we find ways to adjust to this tough situation. Unfortunately, cyber criminals are using the pandemic as an opportunity to exploit things in hopes of monetary gains. This means that all of us need to be more cautious as we try to stay up to date with the news and our business.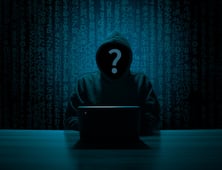 There have been over 60,000 new domain registrations related to COVID-19. These include many variations of terms like Corona, COVID-19, pandemic, CDC, etc. Cyber criminals have now replicated a popular COVID-19 website from a nationally recognized hospital that provides real-time information via an active map. A click on the site will start the process of downloading ransomware and a key logger allowing cyber attackers to mine your data including credentials.
Cyber attackers are also sending emails that include links to these malicious sites or include links that will initiate the download of a virus or ransomware. There is also a "massive" increase in COVID-19 spam that may include false information on availability of PPE products like masks, gloves, respirators and even cures. All of these attempts prey on human emotions and curiosity. Please be cautious when receiving emails or clicking on a link to find more about the Coronavirus. One misstep may create problems, and that is something all of us would like to avoid right now.
We at Haggard & Stocking are here to support you and your business during these trying times. We hope that you and your families are staying healthy and safe.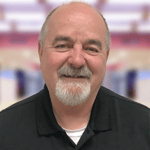 Jim Slaymon, Chief Information Office
Jim's years of experience have helped bring Haggard & Stocking into the future through the development of e-commerce B2B sales tools, cyber-security enhancements, and cloud recovery.